In West Virginia, coal is a significant part of the state's history. Sadly, the abundance of natural resources is paired with natural asbestos sites throughout the state, exposing many West Virginians to its dangers.
WHAT IS ASBESTOS, AND WHY IS IT HAZARDOUS?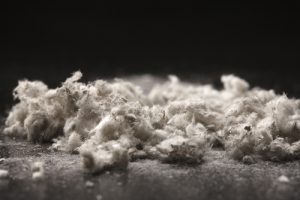 Asbestos is an umbrella term for a class of silicate materials that have a fibrous structure. The flexible fibers that exist in asbestos make the substance useful as an insulation product, but are also toxic — particularly because those fibers can enter the lungs and other parts of the body, contributing to disease.
One of the most well-known risks associated with asbestos exposure is the development of lung diseases, and particularly mesothelioma. Mesothelioma is a cancer that affects the body's tissues. Asbestos exposure can also lead to the development of asbestosis, pleuritic, and chronic obstructive pulmonary disease (COPD).
ASBESTOS IN WEST VIRGINIA
Asbestos naturally exists in West Virginia, and the prevalence of the coal-mining industry in the state has exposed a great number of residents to the mineral for many years. Asbestos permeates a wide variety of processes involved in coal mining. In addition to the act of mining itself, much of the equipment used in coal mining and processing contained asbestos. This exposed workers in and around the mines, refineries, and power plants to the substance.
Other industries in the state also utilized asbestos-containing equipment in the past, including construction, steel work, and the railways.
CONTACT CRANSTON & EDWARDS, PLLC TO SCHEDULE A FREE CONSULTATION
If you or someone in your family has developed lung disease or other health issues due to long-term asbestos exposure, call Cranston & Edwards, PLLC to discuss your case. Coal mining was, and still is, the livelihood of many West Virginians who were long unaware of the associated risks. Our attorneys are dedicated to recovering the compensation you deserve.
Contact us online or call (304) 296-3500 for a no-cost case evaluation.