Ridesharing apps such as Uber and Lyft are a convenient way to secure a ride almost anywhere, at any time of the day. The popularity of these apps has revolutionized the transportation industry.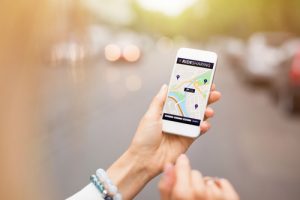 Unfortunately, the nature of the ridesharing business model and the lack of safety regulations on these services can subject passengers to risks. The safety of Lyft and Uber was widely questioned when the apps were first released, but over time, consumers became more comfortable with the concept. As the apps developed, they eventually incorporated added safety features as well, including branding on vehicles, an in-app emergency button, more detailed information about each car and driver, the ability for riders to choose a colored light that will display on the dash, and a requirement for drivers to confirm their passengers' names before their ride begins.
A recent case has brought the dangers associated with Uber and Lyft to the forefront of national attention once again. In March, a 21-year-old female University of South Carolina student mistook a black four-door Chevrolet Impala for the Uber she called. Following the incident, the student's body was found in the woods with multiple stab wounds. A 24-year-old man was charged with kidnapping and murdering the young woman.
This heartbreaking story presents as a frightening possibility in the minds of regular Uber and Lyft users.
Precautions can be taken to ensure you arrive at your destination safely when using a ridesharing service:
Wait inside until you receive the notification that your Uber or Lyft has arrived
Confirm the make, model, and license plate of the vehicle matches what is shown on the app
Ask the driver to state your name before you step into their car
Ask the driver for their name
Avoid riding alone, when possible
Share the details of your ride with a friend
The convenience offered by Lyft and Uber sometimes downplays the potential risks of entering a stranger's car. When using a these services, always remember to ride safely — a simple double-check could save your life.
To contact Cranston & Edwards, PLLC, call (304) 296-3500 or use our message form to get in touch with our skilled legal team.