Asbestos contamination was found in products sold by the children's retailers Claire's and Justice, per a U.S. Food and Drug Administration, raising concerns of product liability. Claire's, which filed for bankruptcy in March 2018, issued a recall of nine talc-based products in December 2017, after lab tests conducted by the Scientific Analytical Institute found that 17 products acquired from stores across the country contained asbestos (a naturally-occurring fiber which, when inhaled, has been proven to cause lung or mesothelioma cancer). Symptoms of asbestos exposure may not start for 10 to 40 years after exposure, but include shortness of breath, tightness in the chest, persistent dry cough, chest pain, and others.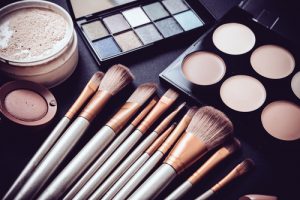 According to Time magazine, the recall was announced when a concerned Rhode Island parent sent out a sample of glitter makeup she bought for her 6-year-old daughter for independent testing. The sample tested positive for tremolite asbestos, which resulted in Claire's launching a full safety investigation and recalling multiple products, including glitter makeup sets, lip gloss, and eye shadows.
The following Claire's makeup products were recalled:
Ultimate Mega Make Up Set
Metallic Hot Pink Glitter 48 Piece Makeup Set
Pink Glitter Cellphone Makeup Compact
Bedazzled Rainbow Heart Makeup Set
Rainbow Bedazzled Star Make Up Set
Rainbow Glitter Heart Shaped Makeup Set
Mint Glitter Make Up Set
Rainbow Bedazzled Rectangle Make Up Set
Pink Glitter Palette with Eyeshadow & Lip Gloss
CONTACT OUR MORGANTOWN PRODUCT LIABILITY LAWYERS
Were you or your children affected by the Claire's cosmetic product recall? Don't delay contacting our Morgantown product liability attorneys at Cranston & Edwards, PLLC for a free case review. We can help you seek justice and recover financial compensation for your losses.
Have a product liability concern? Contact Cranston & Edwards, PLLC to speak to our Morgantown product liability lawyers at (304) 296-3500. We offer free case evaluations.