As car accident lawyers, we are fully aware of the car wreck epidemic in our state. West Virginia, the Mountain State, has a reputation for dangerous driving conditions and dangerous drivers. As a matter of fact, the state is home to one of the highest rates of traffic accidents and traffic fatalities in the country. The state has a rugged terrain and many rural roads, but there is also a high rate of drug abuse. Compounding the problem further, the opioid epidemic has also impacted West Virginia, and drugged driving is a major problem. Another major problem is negligent driving, such as texting while operating a vehcile. These problems are even more dangerous in a state like West Virginia, with unpredictable weather and many winding, rural roadways.
ANALYSIS OF FATAL CRASHES IN WEST VIRGINIA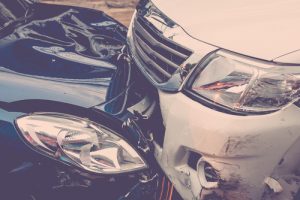 The State of West Virginia, in partnership with the National Highway Traffic Safety Administration (NHTSA), compiled a data-rich report of research from 2006 to 2010 to assess traffic accidents within the state. Overall, the number of traffic fatalities came in at 20.56 deaths for every 100,000 residents, whereas the national rate is only 12.38 per 100,000. The research always looked into how many deaths occurred per 100 million vehicle miles traveled (VMT), and West Virginia saw 1.89 deaths for every 100 VMT, whereas the national rate is 1.27. On average, approximately 380 people were killed in car crashes in West Virginia every year between 2006 to 2010.
Some of the most common fatalities include:
Alcohol-impaired driving fatalities
Speeding-related fatalities
Unbelted passenger fatalities
Motorcycle rider fatalities
Pedestrian fatalities
Bicyclist fatalities
Fatalities involving younger drivers
Fatalities involving older drivers
CONTACT OUR MORGANTOWN CAR ACCIDENT LAWYERS FOR JUSTICE
As drivers ourselves, we understand how easy it is to fall into a false sense of security when it comes to driving. However, the statistics clearly show drivers in West Virginia should always keep their guard up on the road.
Need legal representation for a car accident claim? Contact our Morgantown car accident lawyers at Cranston & Edwards, PLLC. Call (304) 296-3500 for a free consultation.