Amidst an increasing number of talc-based claims filed against the company, Imerys Talc America Inc. and two of its subsidiaries, Imerys Talc Vermont and Imerys Talc Canada, filed for Chapter 11 bankruptcy in Delaware. Imerys supplies talc to Johnson & Johnson, Inc., and both companies are facing thousands of lawsuits alleging that the talc used in products were contaminated with asbestos, causing ovarian cancer and mesothelioma in users.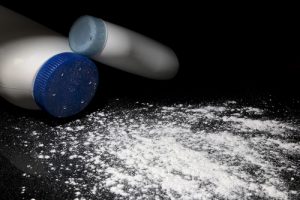 If you unknowingly used an asbestos-containing product and were diagnosed with ovarian cancer or mesothelioma, you may be entitled to recover compensation for expenses you incurred to treat your condition. Call Cranston & Edwards, PLLC at (304) 296-3500 to discuss your options for pursuing a lawsuit against the company responsible.
IMERYS WILL SET ASIDE FUNDS FOR CLAIMS
Imerys stated in a press release that continuing to address talc-based claims was no longer financially feasible because such cases result in exorbitant legal costs. The Chapter 11 filing allows the company to set up a trust to put aside funds for current and future claims against the company.
Imerys had to pay over $5 million to claimants in July 2018. In the same case, Johnson & Johnson paid $4.69 billion to the women who claimed that the talc used in the company's products caused cancer to develop. Similar claims may continue to be filed against the companies since it takes years for mesothelioma and ovarian cancer to develop.
JOHNSON & JOHNSON MAY HAVE KNOWN ABOUT ASBESTOS IN THEIR PRODUCTS
Both Imerys and Johnson & Johnson assert that the lawsuits are unmerited because tests have shown that the talc they used is safe. However, Reuters examined thousands of pages of Johnson & Johnson's internal documents and reported that the company knew their talc products contained trace amounts of asbestos but failed to release this information. The number of new claims filed will likely increase based on the findings of the Reuters report.
WE ARE COMMITTED TO FIGHTING FOR VICTIMS INJURED BY A NEGLIGENT COMPANY
Knowing about asbestos in a product and not disclosing that information to the public is negligent behavior, and companies that practice such deception should be held liable for the damages that result. They put at risk the lives of innocent people. If you or a loved one used a talc-containing product distributed by Johnson & Johnson and developed ovarian cancer or mesothelioma, you may be able to pursue a claim against the company. At Cranston & Edwards, PLLC, our Morgantown personal injury lawyers are committed to working toward recovering favorable compensation for your medical bills, pain/suffering, and lost wages.
Call us at (304) 296-3500 or contact us online for a free consultation.