The weather forecast for West Virginia is looking frightfully cold. If you have lived here for a while, then you know the state is no stranger to cold winters. However, some places in the state are seeing below-freezing cold snaps that bring up legitimate concerns. To help everyone stay safe this winter, the West Virginia Division of Homeland Security and Emergency Management is asking everyone to remember a quick list of safety tips.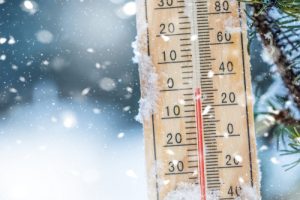 1. Generator placement: In frozen weather and heavy snowfall, it is possible for power to get knocked out as transformers, lines, and so forth become damaged. Many residents turn to personal generators to keep the lights and fridge on while utility crews work to fix the problem. Please keep your generator outdoors and in a well-ventilated place that is at least 5 feet away from any door, window, or vent. The fumes that exit a generator are toxic. It might be convenient to put your generator closer so you do not have to walk too far through the cold to get it running, but you must adhere to this proximity limit for your own safety.
2. Carbon monoxide dangers: The wintertime is sometimes the only time people use their fireplaces. Others start to use their heaters overtime, or even run their oven to stay toasty. Before you start using gas-related appliances, double-check that you have a working carbon monoxide detector in all necessary areas in your home. Carbon monoxide is light and circulates upwards in the air, so your detector should, ideally, be placed at least five feet above ground. Keep one near any gas sources and outside your bedroom.
3. Safe outlet use: Any appliance that is used to generate heat — like a portable space heater — should get an outlet to itself. Such appliances tend to demand a lot of power. Overloading an outlet with a heating device and other electronics could cause a short circuit and an electrical fire. Keep in mind that flammable objects must also be kept at least three feet away from all heat sources and outlets in use.
From all of us at Cranston & Edwards, PLLC, we wish you and your family a safe winter! Do what you can to stay warm, but always do so safely. Remember: if you are ever hurt due to the negligence of another party — such as experiencing a house fire due to a defective space heater — you can count on our Morgantown personal injury lawyers for legal representation. Call (304) 296-3500 at any time to request a free case evaluation.