If you are involved in a car accident case, you will most likely be required to partake in a deposition. A deposition is an interview, held outside of a trial, about the details of the accident — it provides your account of the events to interested parties.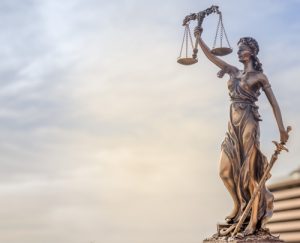 Car accident depositions usually follow a typical structure, in which the interviewer will ask general questions about the interviewee before inquiring about the accident. It is important to do your research and know what to expect when you are about to enter a car accident deposition.
YOU'LL BE ASKED ABOUT YOUR PERSONAL BACKGROUND
In a deposition, the interviewer will ask for basic information about you. You will likely be required to provide a comprehensive portrait of yourself, your family, your employment and education, and more.
Following questions about your name and contact information, an interviewer may ask you the following questions during the "personal background" portion of your deposition:
Where did you go to school?
What degrees and certifications do you have?
Are you married?
Do you have any children?
What are your previous addresses?
What is your professional experience?
Any previous or current health issues not related to the accident?
What is your legal background (criminal and civil cases)?
YOU'LL NEED TO PROVIDE FULL DETAILS ABOUT THE ACCIDENT AND YOUR INJURIES
The purpose of a deposition is to gather information about the related case, so the majority of your car accident deposition will be dedicated to questions about the incident. The interviewer will want full details on when and where the accident happened, specific descriptions about the actions of every driver involved, the weather and traffic conditions at the time of the accident, and what took place in the aftermath.
In addition to details about the actual events of the accident, the interviewer will want you to describe how the accident affected you. Your physical injuries, vehicle damage, and emotional suffering will all be a topic of discussion.
In relation to your injuries and property damage, you may be asked:
How were you injured during the accident?
What injuries did you sustain, and what medical treatment did you receive?
What are the names of the medical staff and facilities you visited for treatment?
What is the timeline of your injuries and treatment?
Did the accident intensify any existing medical conditions?
How was your car damaged, and did you get it repaired?
How has the accident affected your work, activities, and relationships?
You will most likely be asked to provide any photos you have of your car, the accident scene, and your injuries, in addition to your verbal responses.
THE DEFENDANT'S TEAM WILL LEAD THE INTERVIEW, AND DETAILS CAN (AND WILL) BE USED IN TRIAL
Your car accident deposition will most likely be conducted by a representative from the other driver's (or their insurance company's) legal team. They are trying to build their case — you should be completely honest in all legal procedures, but be conscious of the interviewer's motives, too.
The interviewer will be looking for any story changes or body language that appears "suspicious." It is important to keep calm and clear when answering questions. It will help to outline the details of the accident on your own before your deposition. Do not feel obligated to guess when asked about anything you do not remember.
Our experienced attorneys will be able to field any inappropriate or manipulative questions posed in your depositions. Schedule a free consultation with Cranston & Edwards, PLLC to discuss your case.
Call (304) 296-3500 or submit your information on our website to speak with our team.